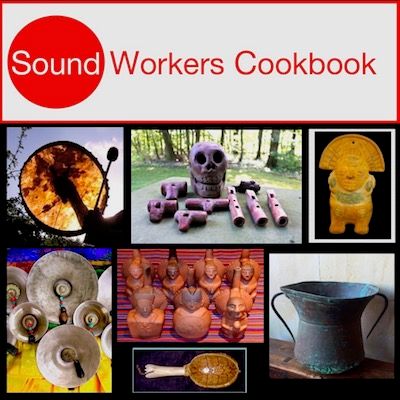 Sound Workers Cookbook module 1
October 26, 2019 9am - October 27, 2019 5pm
This program will teach tenets of working with Sound in a therapeutic approach through the use of the Bonpo Shang, Shamanic Drumming, Rattles, Peruvian Shamanic Whistling Vessels, Aztec shaman whistles and Death Whistle, Otag Water Vessel, and more. This program is hands on with museum quality pieces serving as teaching aids. This program has 3 instructors.
9ways is currently focused on training the Sound Worker of tomorrow. If you desire to rise above the mundane, and wish to tread in the footsteps of those that go about seeking the aim or purpose of Wisdom, give serious attention to our programs.
Each sound tool is examined, with attention to cultural and historical uses, to the degree of being knowledgeable and proficient with it. Small class size insures mentoring opportunities. Instruction is given in clear, easy to understand dialog with an emphasis on making sure everyone 'gets it'. Learn therapeutic approaches to working with these sound tools.
The Sound Workers Cookbook is a series of weekend events that covers the instruments of a successful Sound Worker, popular as well as little known, or obscure sound tools are featured. This program was developed by 9ways Senior Lecturer Mitch Nur, PhD to serve as both an academic standard and professional one as well.
Hands on with authentic pieces from antiquity.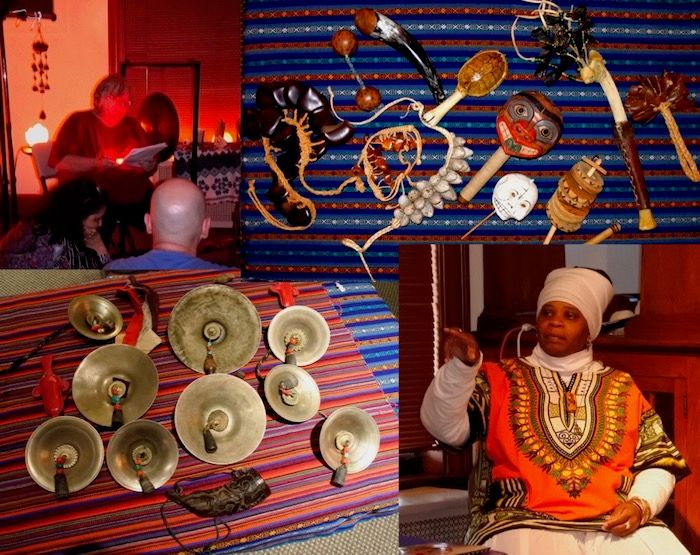 clockwise from the top: 'Sound Theater and Storytelling with Susana Raike, Rattle collection for demonstrations, transmission with Madrina Lopez, and Bönpo Shangs,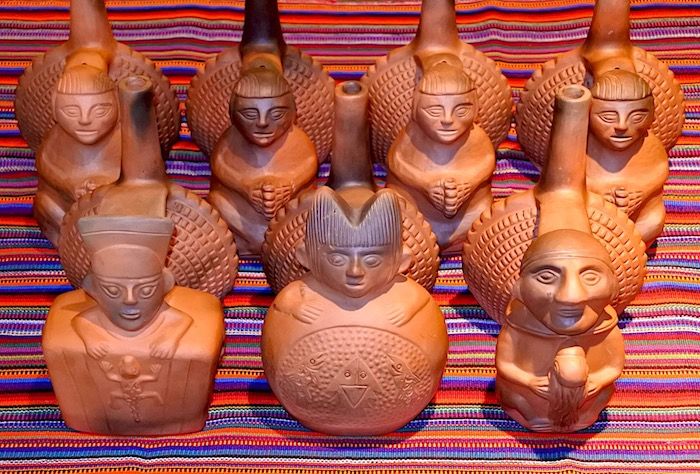 Huaca's aka Peruvian Shamanic Whistling Vessels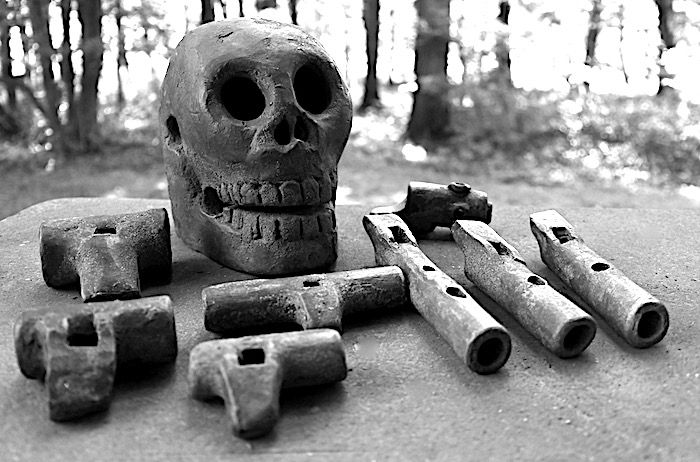 Aztec Death Whistle w/ Aztec shaman whistles